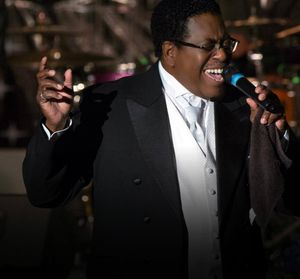 From drummer to vocalist to entertainer, 'Bobby J' Jordan of New Orleans, Louisiana has been an active part of his hometown's music culture. He is best known for his lead vocals on commercial re-makes Every Time You Go Away, Ain't No Woman Like My Baby, and Baby Come Back with the Louisiana Purchase Band. As a solo artist (with his band Stuff Like That), he garnered global popularity by providing dynamic, diverse, and elite entertainment for countless families, social organizations, and corporations. Subsequently, Bobby was nominated and selected to participate in the Small Business Revolution of America Documentary Video Series (released 2015, championed by Deluxe Corporation) for his tenacity in the music business; the Jazz Foundation of America awarded him the Gospel Is Alive award for his dedication, service, and contribution to gospel music. Throughout his career, he appeared in concert alongside acclaimed artists Larry Graham, Gladys Knight, the Pointer Sisters, Kool and the Gang, Air Supply, Billy Preston, Raheem Devaughn, Ashford and Simpson, Pieces of a Dream, Usher, Irma Thomas, Aaron Neville and the Neville Brothers, Ali Ollie Woodson, Peabo Bryson, Michael Henderson, Bobby "Blue" Bland, D. J. Rogers, Chuck Mangione, Patti Labelle, and the BarKays, to name a few.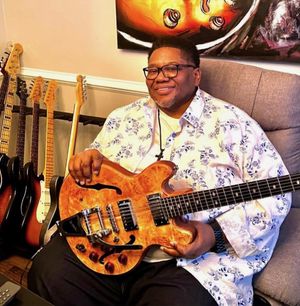 New Orleans born and raised guitarist, Derwin Perkins, also began his career in the church. Being an integral part of the New Orleans music scene, it wasn't long after that his uncompromising guitar style was noticed as one of New Orleans' top acts in both the gospel and secular sector. His playing is swamped in groove, feel and taste. He has recorded and shared the stage with artists such as Jon Cleary (& The Absolute Monster Gentlemen, Bonnie Raitt, Davell Crawford, Boukou Groove, Dr. John and many others. Big D, as he is commonly called, is currently a resident of Houston, Texas.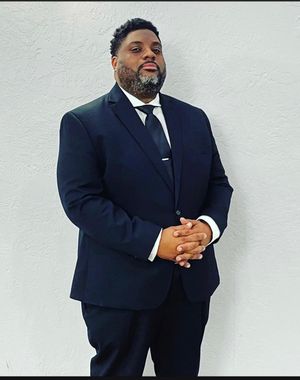 Born and raised in New Orleans, Jevon Brown, Sr. is the keyboard extraordinaire. His innovative skills are almost unbelievable. Simply put, he's a musical genius. He's not only a musician, but he's a producer, composer, and arranger. The best in the business. He currently resides in the Houston area.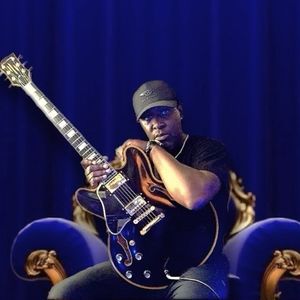 Barry Jackson, a resident of Houston, TX, is a multi-instrumentalist (guitar and bass) who is best known for his "off the hook" baseline on gospel singer Kim Burrell's "Try me again". Barry is a songwriter and recording artist. The Goat!